Within Aloha it is essential that every member feels comfortable. However, it can happen that you and or someone you know encounter an unpleasant situation.
Therefore we have two internal confidants within our association.
What does a confidant do within Aloha?
This person is available to listen to any personal or sensitive issues that members might be facing, such as bullying or harassment. The confidence counsellor is not a trained professional, so they will never give advice on a professional level. The counsellor can however refer you to a professional when ecoutering unpleasant situations.
The two confidence contact persons within Aloha are:
Nikita Buitenhuis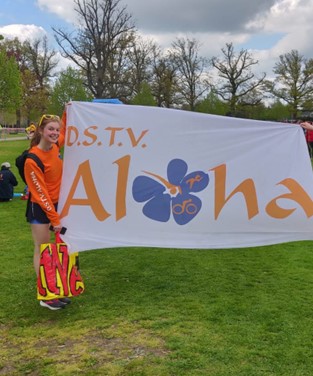 Hi! I'm Nikita and together with Indy, I am the the confidence contact person of Aloha! I am there for anyone who would like to have a conversation.  I am there for a cup of tea or coffee, or something stronger if needed 😉 I am here to help with any problems, complaints, or concerns you may have. Additionally, I can advise you on where to go with your question and/or problem.
As a confident contact person, I want to ensure that the association remains a safe and pleasant environment for all members. So, if you have any issues, do not hesitate to contact me or approach me during training. Together, we can find a solution and ensure that you feel comfortable again within Aloha!
Indy van Vliet
Next to our internal confidece counsellors there are a lot of external bodies where you can go to. They are listed below:
this is a confidence counsellor that is operating from the University of Twente. This is usually an employee.
The current confidence counsellor is Marianne Vlasveld (former top athlete), you can reach out to her at VCP@triathlonbond.nl.
If problems last for a longer period of time, you can make an appointment (usually has long queues, so a confidence counsellor might be a better option for short-term).
These are students who have been trained to listen and help.
Train in a safe enviroment!