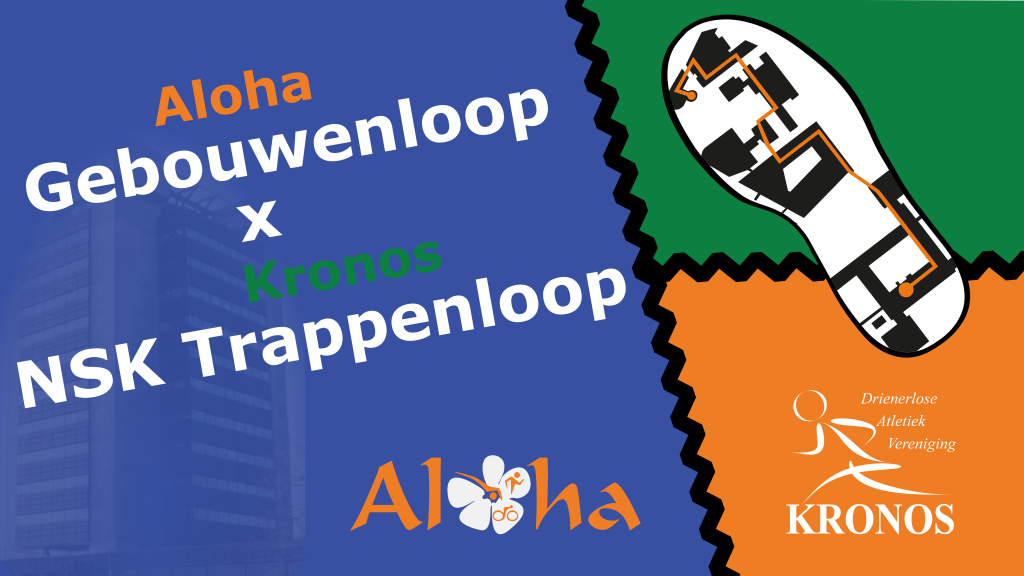 On Friday the 10th of December it's finally back, the NSK Trappenloop. This year, it will be held in Enschede, on the campus of the University of Twente, and organised by athletics association D.A.V. Kronos and triathlon association D.S.T.V Aloha. It promises to be a unique edition, where participants will conquer not 1 but 6 buildings. After the event, it will be possible to join dinner, to party and stay overnight!
Components
There are several components to the race, where different prizes may be won.
Short staircase run: In the short staircase run, participants run up the stairs of the Horst tower until the 10th floor.
Building run: The building run has been successfully organised by Aloha for many years now.  This year, it forms the long edition of the staircase run. The race starts in the Citadel and finishes on the 13th floor of the Horst tower. This route will take participants through 6 buildings on the campus of the University of Twente.
Teamcompetition: A team exists of 2 men and 2 women. The fastest team to finish the building run wins.
Buildingbeast: The buildingbeast competition is won by the participant with the best costume.
Dinner
After all the participants have finished their staircase run and all prizes have been awarded, there will be a possibility for them and volunteers to eat dinner in the canteen of the Sportscentre on campus.
Party
As is expected at an NSK, there will be a party after the run. This will be held at thé bar on campus: the Vestingbar. The party will be in theme, the theme being: Back to the '90s and '00s.
Overnight stay and breakfast
For participants who live far away, a place to sleep will be arranged, with breakfast included.
Registration
You can sign up for the NSK Staircaserun in this form. Here you can also let us know if you want to join the diner and party or if you need a place to sleep.
Information en contact
Further information will be shared through this website, the mailboxes of participants, and our Instagram page @nsk_trappenloop. Please contact us through nsktrappenloop2021@gmail.com if you have any questions or concerns.
Location
The start of the building run is in the Citadel building: Hallenweg 15, Enschede.
The start of the short staircase run and the finish of both components are in the Horst tower: De Horst 2, Enschede.