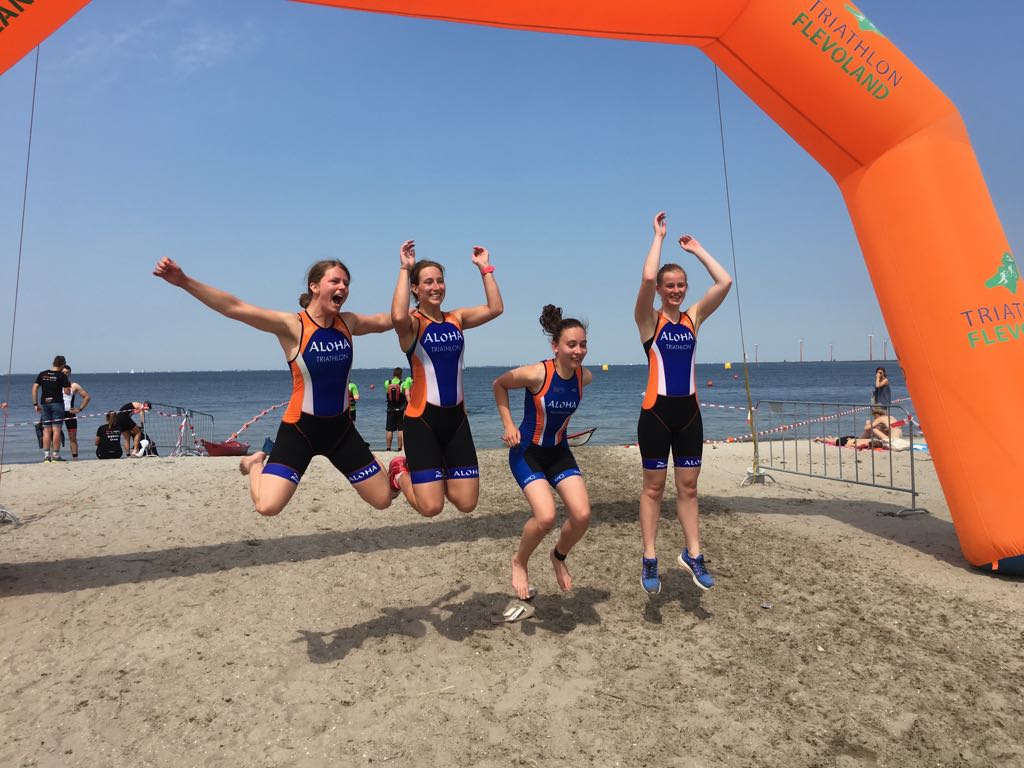 In 2018 the women's team has started in in the second division. The second division has competitions in the region "North". The season started at the UT-Triathlon.
The teams of 2018 consisted of: Anne Siersema, Jasmin Siersema, Eva Juffermans, Jet van Oosterhout, Liselot Goris,
Floor Kerkhof, Maud Vleemingen, Chantal Lokhorst, Christina Ullrich and Mayra Westerhof.
The results per competition and intermediate position in the competion can be found here.
Do you want more information about the competitions? click here.