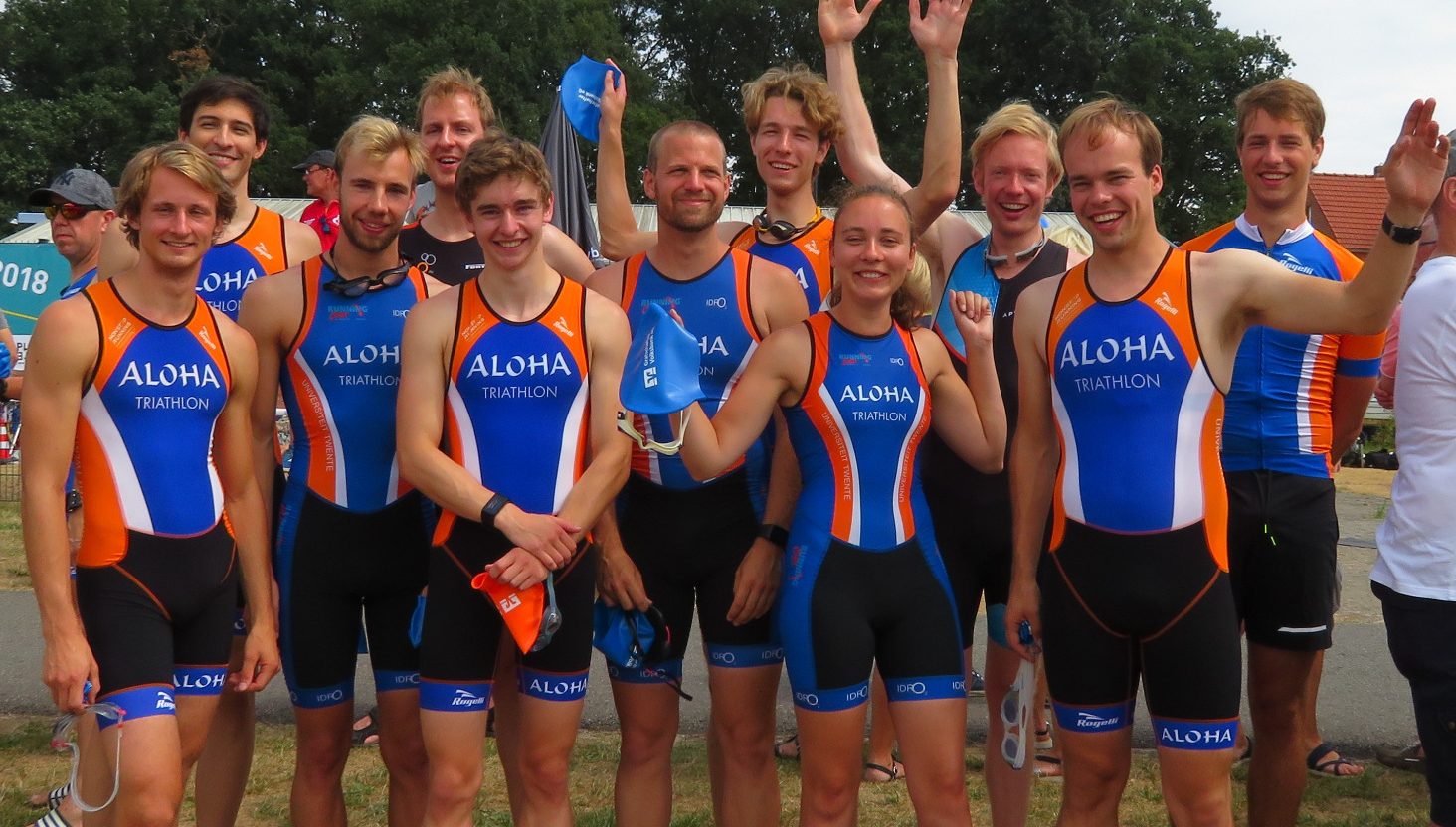 During the first two weeks of the new academic year there are open trainings at Aloha triathlon. You can be completely new to cycling, running and swimming or already an established triathlete, it does not matter. The trainings will be adjusted to your level of skill. Of course, you are also welcome to attend your first training after the first two weeks. Just send a message to the board for more info. (
bestuur@alohatriathlon.nl
)
What: Running interval training
When: 19:30-21:00 Tuesday 4 and 11 September
Where: U-track on campus
Need: Come in running clothes and shoes. Also bring a bottle of water! You can shower in the sports centre afterwards if you want. Also, we will be drinking tea in the canteen afterwards.
What: Swim training
When: 20:00-21:00 Wednesday 5 and 12 September.
Where: Outside Swimming pool
Need: Bring swimwear and goggles (and cap if you want). You can shower afterwards. There will be a dessert of some sorts.
What: Cycling training
When: 18:00-20:00 Thursday 6 and 13 September
Where: Gather at the main entrance of the sports centre near the U-track.
Need: Your own race bike, helmet, cycling clothes, sunglasses and water. Also don't forget to eat beforehand or bring some small snacks.
If you don't have all the materials needed for a training, send a message to the board (
bestuur@alohatriathlon.nl
). Some things you can borrow from Aloha. Also, all the times listed are the training times, so be ready then. If you still have to put on your training outfit(swimwear, running shoes), come a little earlier.
If anything is unclear still or you have any other questions, feel free to ask around. Hope to see you soon!