Aloha!
Welcome to D.S.T.V. Aloha! Are you too hardcore for 1 sport, join Aloha and practice 3 (or more, eating dessert is also a sport)! We offer workouts for swimming, cycling, and running.
Interested?
If you want to join us for a free workout (or three!) you can sign up here to access our registration system, enter your name under the 'Guests' heading and train with no obligation!
Already enough new things in the first week of the new college year? Or are you still not convinced that you have enough time next to your studies for sports (spoilers: you do). Feel free to sign up, you can join three free trainings throughout the year to see what you think.
About us
We are the student triathlon club, which means we swim, bike, and run together several times a week. We have about 75 members from absolute beginners to professional triathletes who are always available for tips and advice. The fact that we are not that big also means that we all know each other well and besides sports, we also do many activities together, such as an impromptu swim in Rutbeek with dinner together afterward, dessert after workouts, or ditch shooting (klootschieten)!
In the table below you can find our summer training schedule, the winter schedule changes a bit, because the outdoor pool is closed. As you can see we have a lot of training moments, but don't let that scare you off: many members choose their workouts by the week/part. They are not mandatory. In addition, people are always up for a round of running, swimming, or biking in search of the best ice in Twente.
| Training | Day | Time | Location |
| --- | --- | --- | --- |
| Swimming (endurance) | Mo | 18:00 | UT-outdoor pool |
| Cycling (beginners & advanced) | Tue | 18:30 | SC stairs |
| Swimming (technique) | Wed | 20:00 | UT-outdoor pool |
| Running | Thu | 19:30 | UTrack |
| Swimming (endurance) | Fri | 20:30 | UT-outdoor pool |
Activities
Life is not just about sports; we also organize a lot of activities, throughout the year, in addition to training. Among others, the gala, cake-baking contest, and Easter breakfast are annual one-day gems. For long-term entertainment, we have the club weekend and Aloha-in-the-mountains in store.
Some impressions from the past year can be found below and on Instagram, Check us on Insta!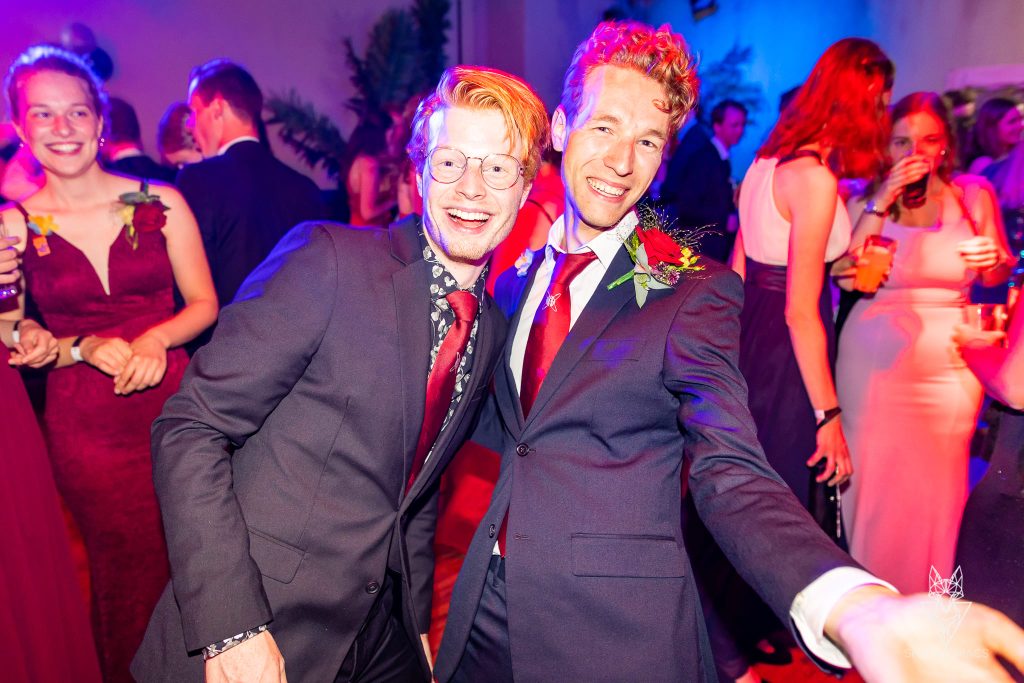 Our more athletic activities, besides of course competing in triathlons, include the one and only Buildings Run (a running race through the UT buildings) and the UT Triathlon. The latter attracts around 700 participants and 1,500 visitors each year. This event is organized entirely by (former) members of D.S.T.V. Aloha, and is usually the first triathlon race of the season in the Netherlands!
The 37th edition of the UT Triathlon took place on May 14, 2023, for more information see http://www.uttriathlon.nl
Contact
Do you have a question, suggestion or selfie you want to share? You can always contact our Kick-In Committee, or send a mail to the board!