As an association, we have custom sports clothes for our members: ideal for triathlon! Thanks to the clothes of Rogelli and our sponsor NonStop Running, we kan currently order clothes twice per year. Ask the board when it is possible to order clothes again in case you are interested. Are you curious what these clothes look like? Take a look at the designs below!
Trisuit
Here you have the choice of putting your own name on the trisuit to give it your own touch.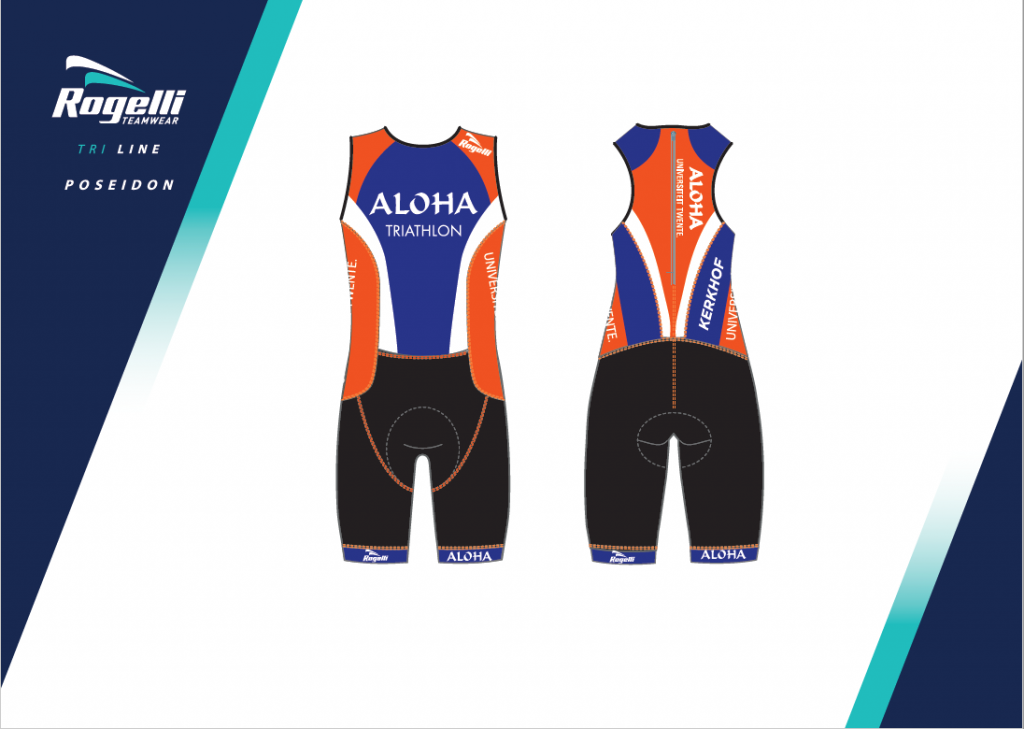 Running shirt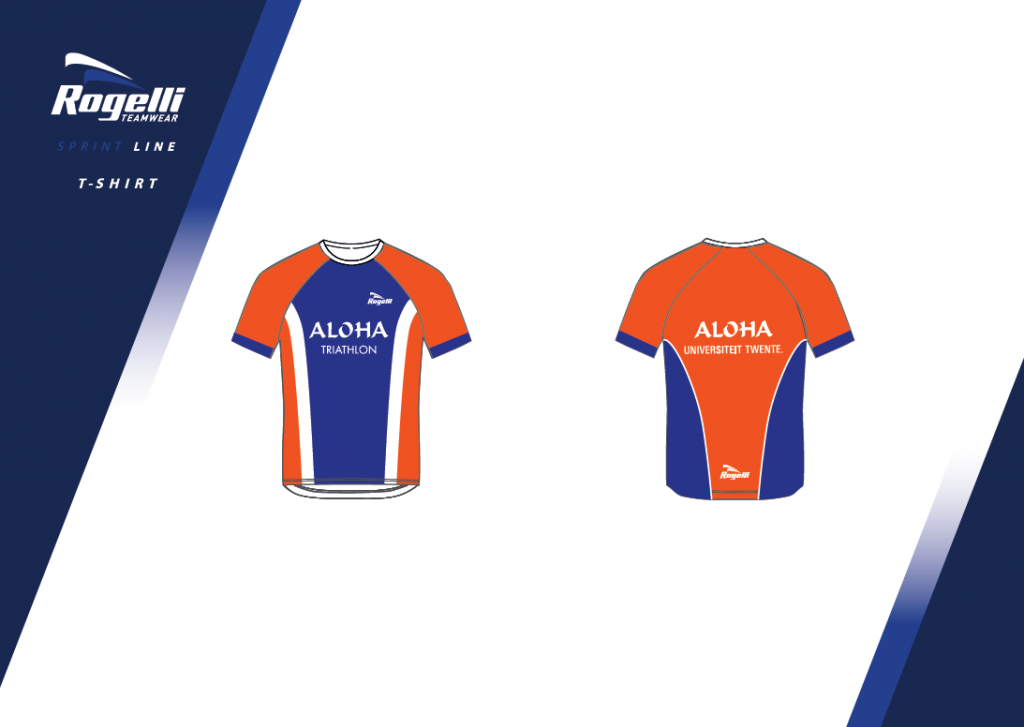 Running shorts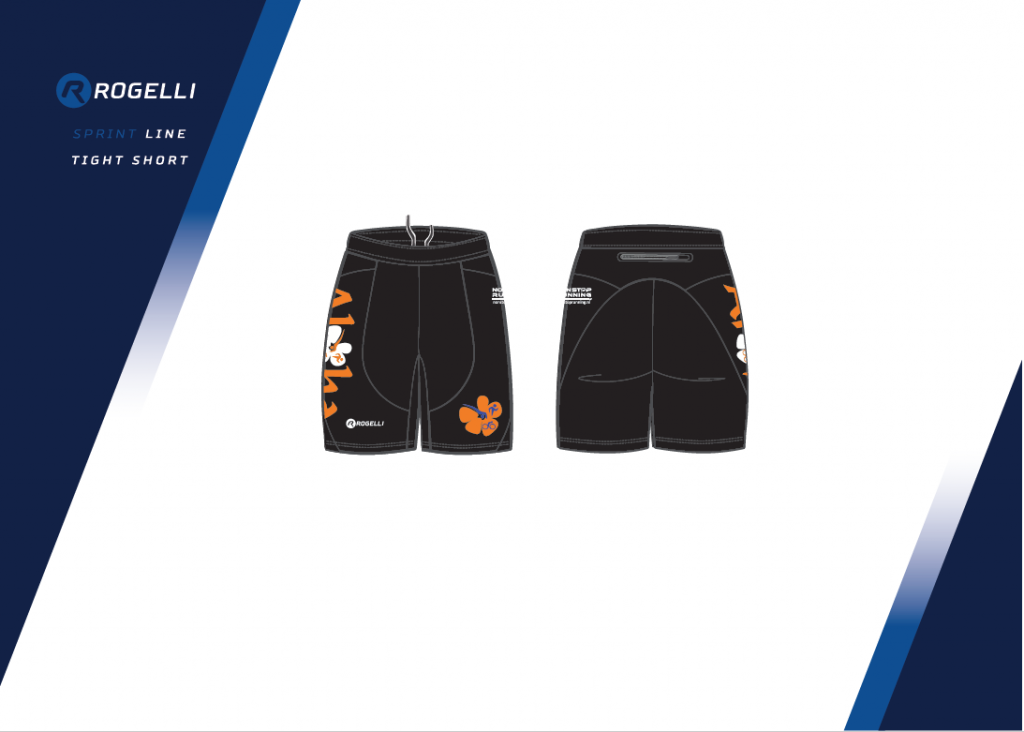 Running tight (long) & Sweatpants
The running tight is shown below, the sweatpants are dark grey and has the same imprint.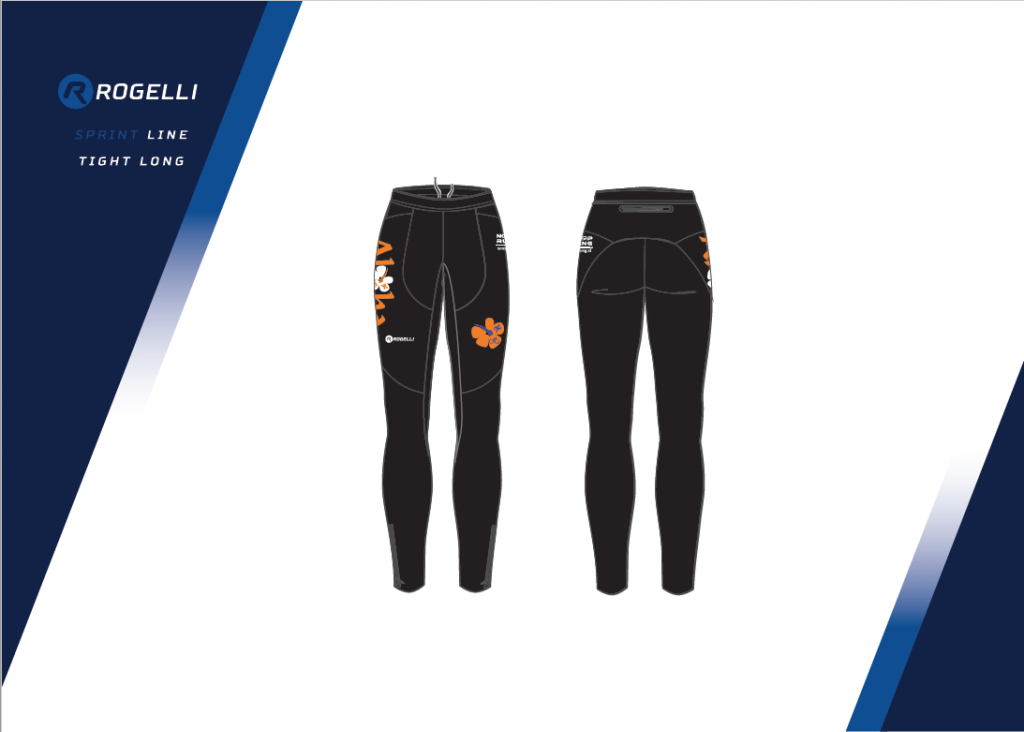 Cycling shirt (short)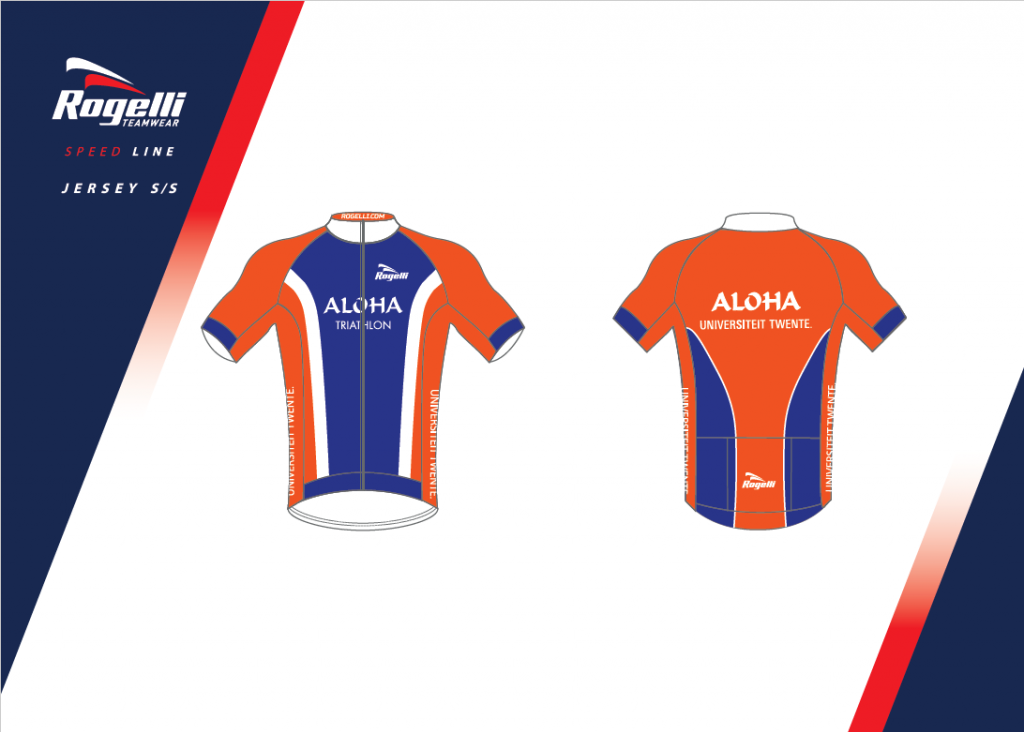 Cycling shirt (long)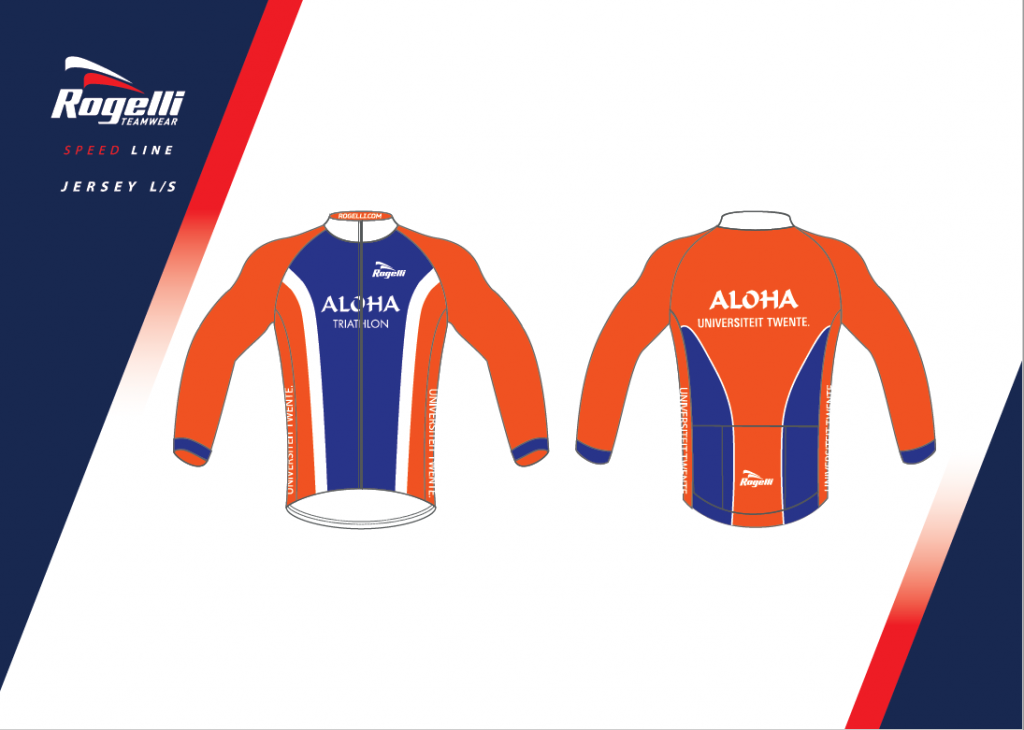 Cycling shorts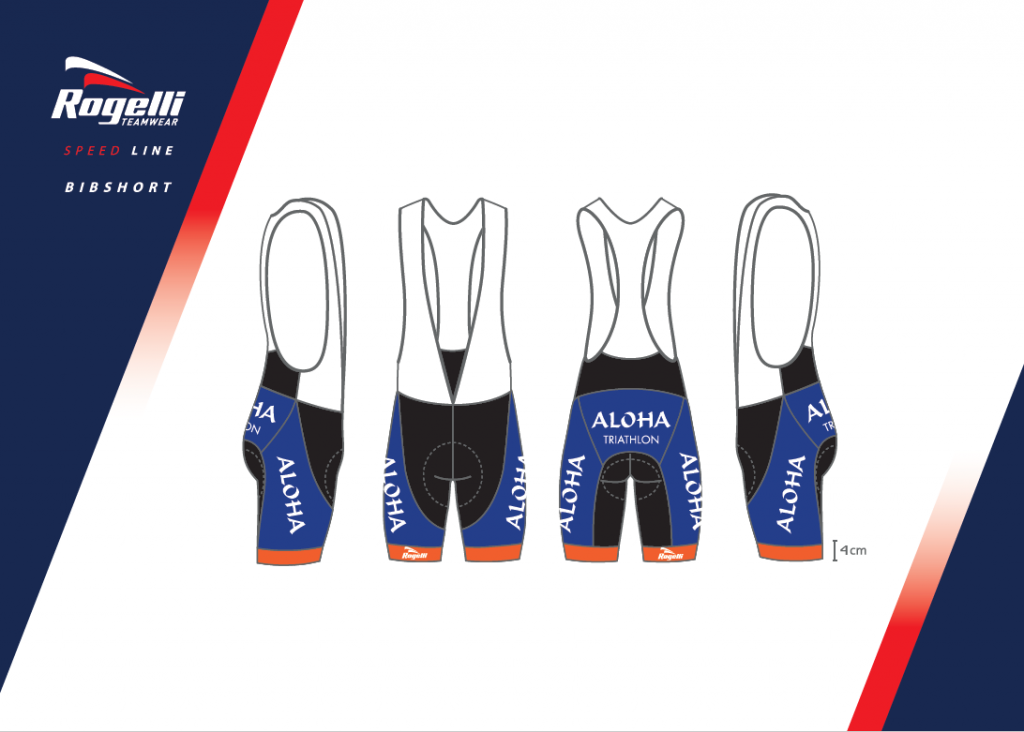 Bodywarmer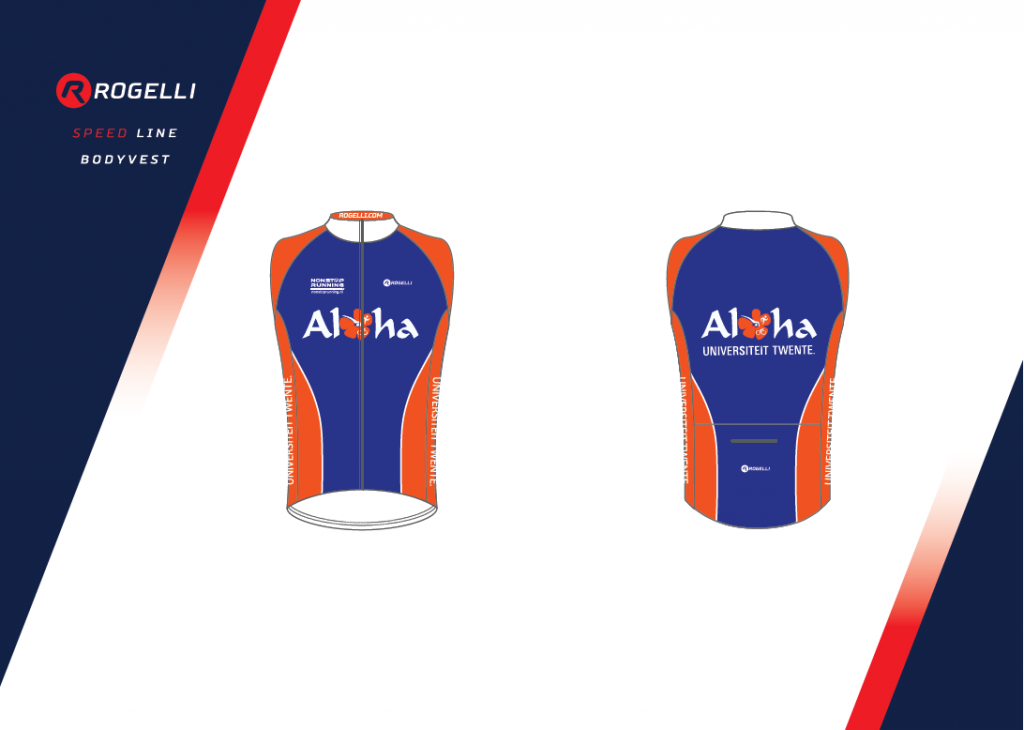 Arm warmers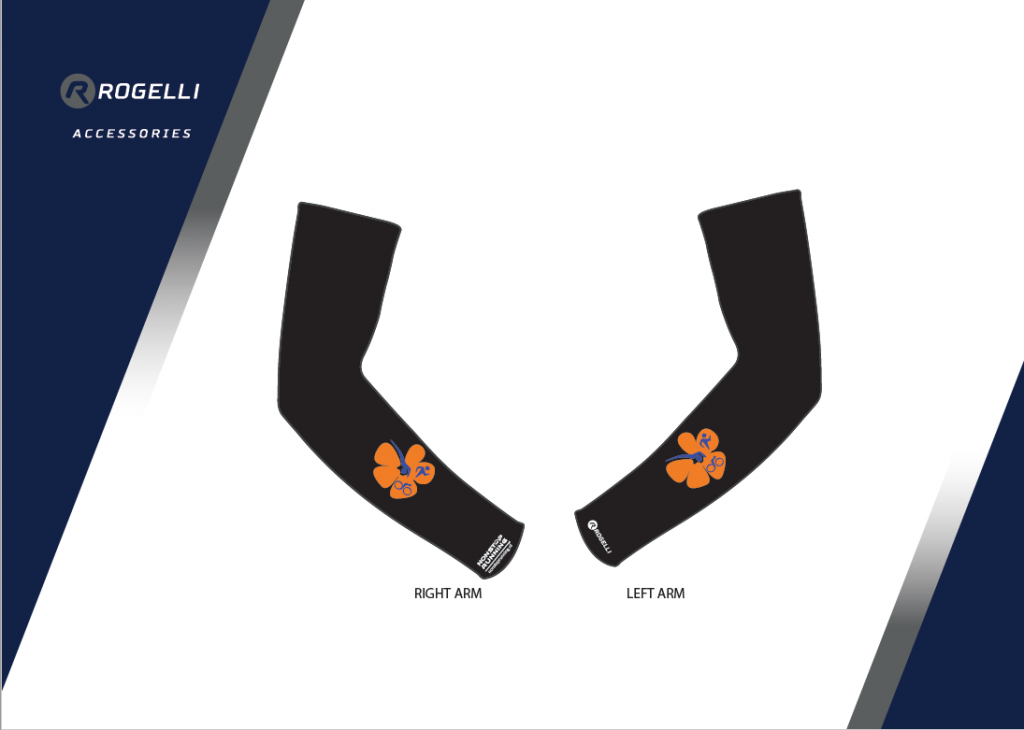 Leg warmers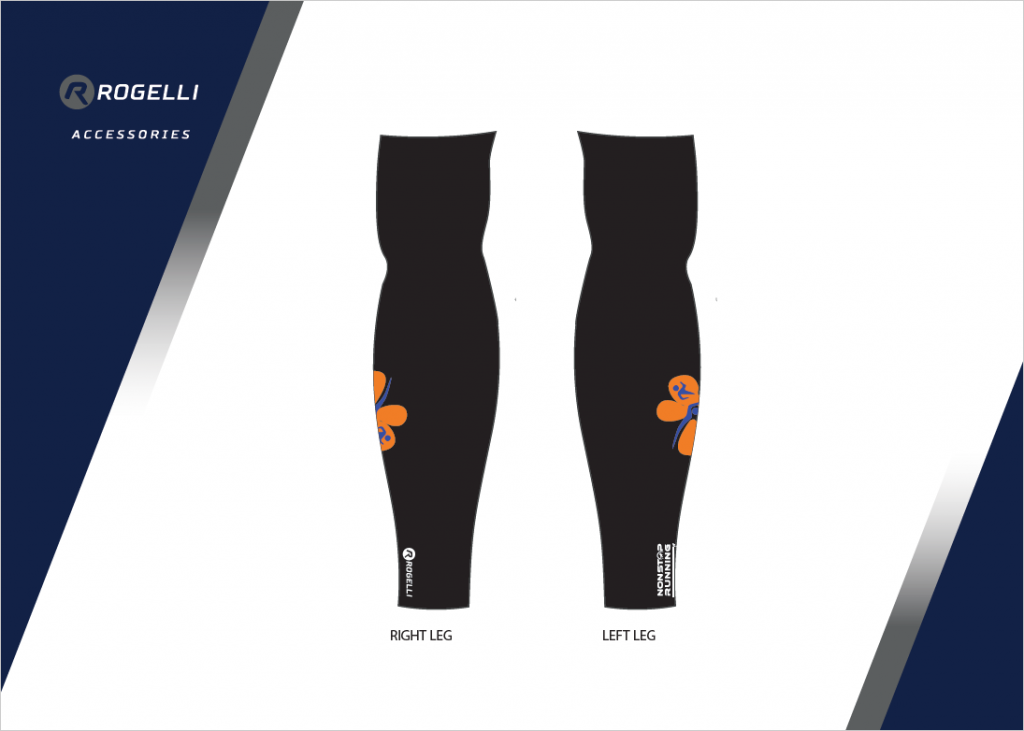 Socks
These cannot always be ordered due to a minimum order size. In case you are interested in the socks, ask the board whether the socks are available or when they can be ordered again.
The grey area on the socks is a mesh material, this is not a grey colour on the actual sock.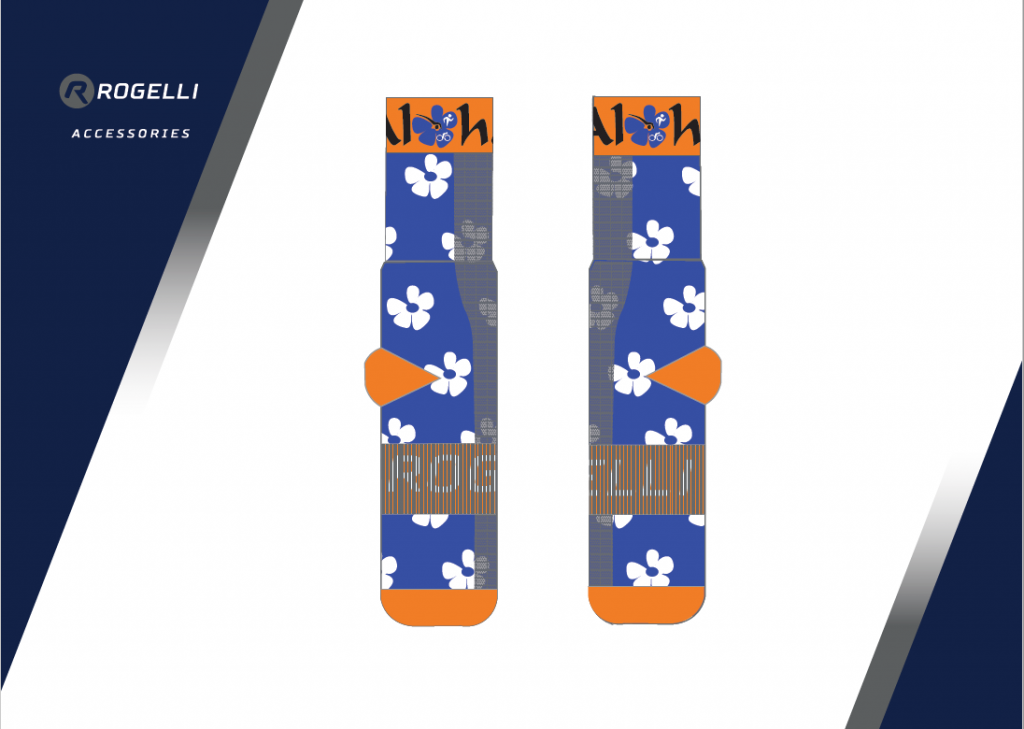 All clothes are made possible by NonStop Running and Rogelli